Currently making carrot spice muffins, and realising how much of a bitch it truly is to shred carrots. I was nearing the point of insanity in which I might have grabbed the small metal grater and dragged it across the length of my pale and veiny arm, screaming See how easy it should be to shred something, oh worthless carrot?
Despite having some troubles with the best orange vegetable of desserts (ahead of pumpkins in the race to my stomach), I love carrot muffins. There is a middle-ground of desire though: it is much easier to buy them, but less satisfying. I'm watching them rise right now, and luckily I've gotten a batch that matches the beauty of gods. Perfect rise, crispiness is forming, sweet aroma wafting. I added about twice the amount of sugar, because I lack agave, and twice the applesauce, from lack of yogurt.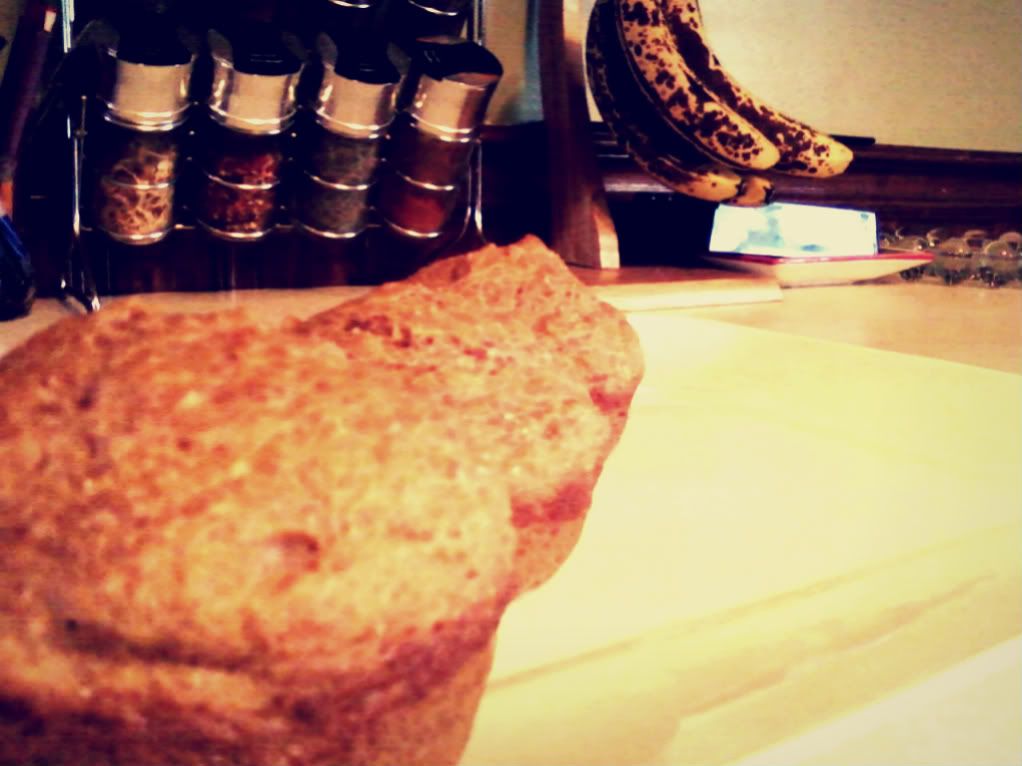 As you can see, I'm probably going to need to make banana bread soon.
Song listened to while baking up some magical muffins: